Business Partners
Plug into the Sun
After a long association with Carol and Andy Tanner our paths have again combined to offer schools in the UK what has to be the most dynamic programme of education linked to Energy or the Global Dimension. The partnership works both ways with schools being introduced either to GlobalEd through renewable energy interest or to Plug into the Sun through their global and/or sustainability learning.

Our first solar link has been made between St Columb Minor Primary School near Newquay and Escuela IE 80374 José Sevilla Escajadillo, San Pedro de Lloc, Peru. Plug into the Sun have been able to help one of their schools benefit from an enriched curriculum.

Likewise schools already working with GlobalEd are benefiting by having the expertise of Plug into the Sun at their figure tips. Right from the start with our first dip we have schools and their wider communities benefiting both here and in Peru.

The future of a sustainable planet will depend on two fundamental concepts;
Education - we have to learn from our past and apply intelligent local but global solutions.
Collaboration - our future will require 'sustainable' global classrooms.
Peruvian Sacred Travel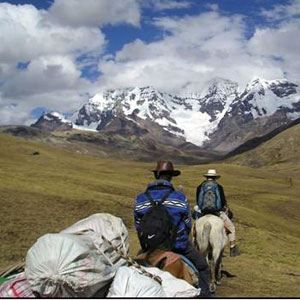 Peruvian Sacred Travel have a long association with GlobalEd and are now working together to ensure that the services it offers can be judged as being as 'sustainable' as they could possibly be.
Peruvian Sacred have a dedicated team of administrators and field guides who are experts in their areas and can tailor your needs and desires for travel within the Andes to fulfil your wildest dreams.
The team work closely with local communities and are devoted to allowing the tourism business of Cusco to benefit wider populations including those from schools. Travellers may wish to have their transport needs carbon balanced with our initiative to plant trees of nutritional, medicinal and material use on school grounds and beyond into their communities.
For more information please see www.peruviansacred.com .